Shockwave
D-WAVE is a device with emission of mechano-acoustic waves that transport high intensity energy inside the tissues activating the tissue regenerative processes.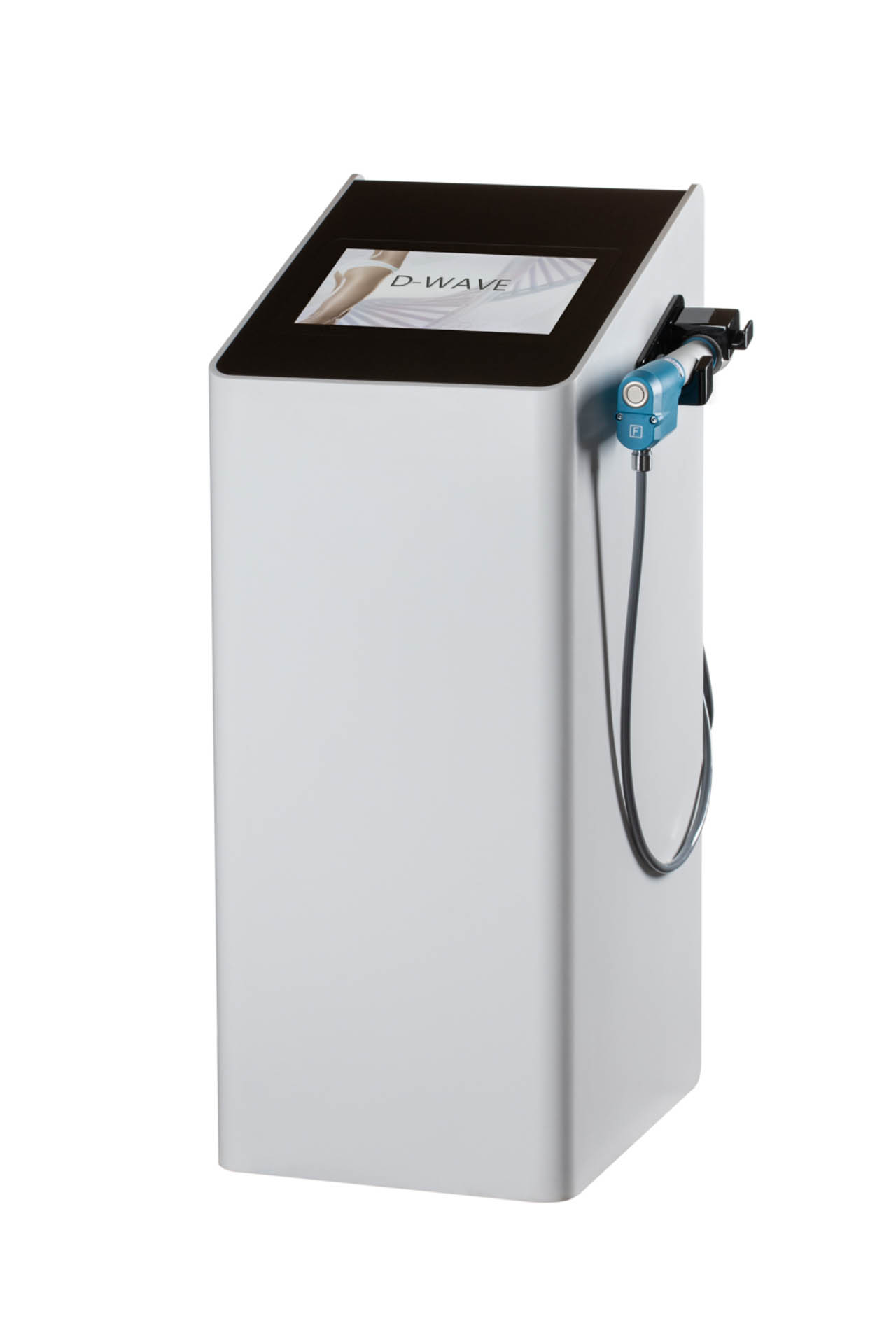 Description
Radial shock waves, of ballistic generation, create important effects in the treated tissues:
drainage of cellular metabolic residues;
subsequent action on connective supporting fibres with improvement of tissue tone and compactness;
restoration of zonal microcirculation;
increased oxygenation and vitality in cellulite areas;
tissue decontraction and reflex firming of supporting fibres.
The emission of shock waves on the tissues promotes a targeted action for the treatment of cellulite in different stages.
The vibration emitted impacts the tissues triggering a metabolic stimulation of return in the connective and hypodermic. Mobilizing the destructured biological material from the previous phases guarantees a remodeling of the body lines, a tissue relaxation and decontration with consequent tonification.
Thanks to the results obtained D-Wave guarantees a work to 360° on the imperfections of cellulite, localized fat and diffuse hypotonia.
IPL Pulsed Light

Chiara

2020-06-24T15:26:02+00:00

Ultrasound
1MHz - 3 MHzChiara

2021-07-28T14:05:41+00:00

FCF Face Complex Four

Federica

2021-07-28T13:59:28+00:00

Laser diode 808

Chiara

2020-06-24T08:08:06+00:00

Pressomassage with 8 sectors

Chiara

2021-07-28T13:26:18+00:00

XL-QUANTY multifunction body

Chiara

2020-06-12T12:00:09+00:00

Capacitive and Resistive Radiofrequency

Chiara

2021-07-28T13:52:46+00:00